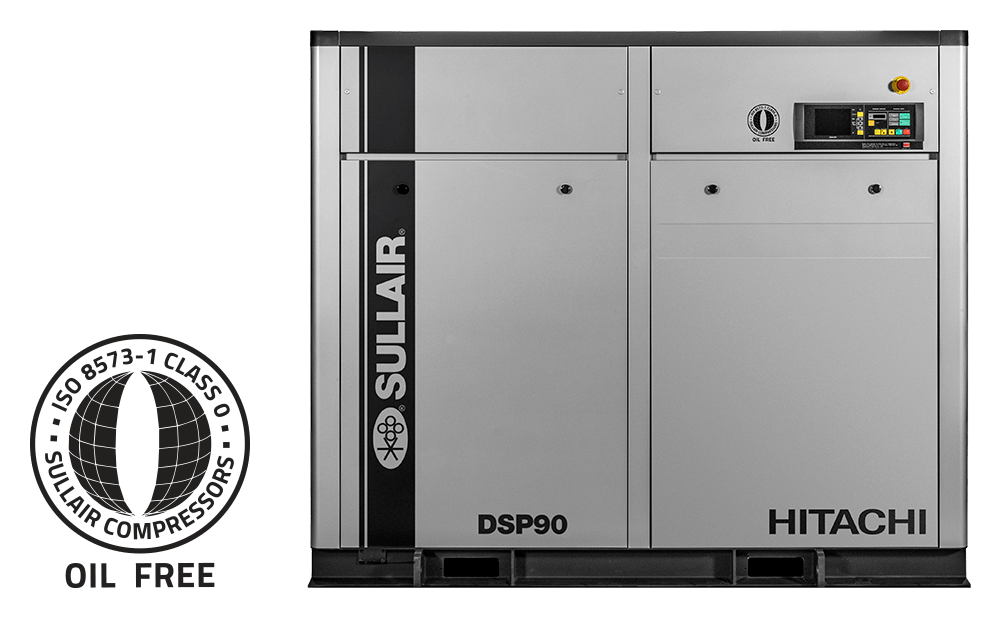 Oil Free Rotary Screw Air Compressors 22–240 kW
INNOVATIVE AIR END CONSTRUCTION
PATENTED HIGH PRE-COOLER DESIGN (AIR COOLED UNITS)
MOTORIZED ISOLATION VALVE (MIV)
OIL MIST REMOVER (OMR)
CAPACITY CONTROL SYSTEM
Why Oil Free?
In many operations, compressed air comes into contact with items in the manufacturing process. When air purity is critical — oil free air is essential. Oil particulates in compressed air can contaminate downstream processes and production. Oil Free compressors eliminate potential contamination as no oil or lubricant is introduced into the air
compression process. Reduced risk of contamination helps improve your business operations and profitability.